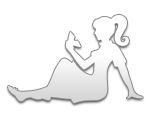 The Big Cheese: Chef Dave Danhi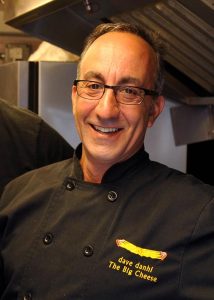 David Danhi is the founder and culinary force behind the Grilled Cheese Truck which has achieved significant popularity locally as well as internationally with numerous accolades including "Best Food Truck" over 8 times from various media outlets and review guides including: CBS LA.com (2012), LA Times Readers Choice Award (2011), Klout.com "Most Influential Food Truck" (2010& 2011), LA Hot List (2011), ABC Channel 7 (2010), and Mobliecravings.com (2010), just to name a few. Mr. Danhi has been engaged in the restaurant and food business for 30 years, with his melts having appeared on numerous lists, naming them some of the best-grilled cheese creations in the industry. Mr. Danhi is also the architect of The Grilled Cheese Truck's social media initiatives. The truck is listed as the 3rd most influential 'tweeter' in Los Angeles and is currently one of the most followed food trucks on Facebook and Twitter in the world.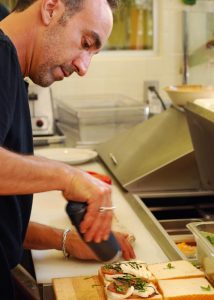 In 2005 Mr. Danhi bought DD Factor, a hospitality recruiting company that has been in LA since 1959 and has been an integral part of identifying management for Southern California restaurants. Mr. Danhi's culinary career includes Company Executive Chef at Kings Seafood Company, from 1996 to 1999, and Opening Chef at Habana Restaurant in Costa Mesa, a Nuevo Latino restaurant that received best new restaurant in Orange County in 1995. Mr. Danhi was also Executive Chef at the now Michelin-starred Water Grill restaurant from 1996 to 1998. From 1990 to 1992, Mr. Danhi was Executive Chef at the Roxbury Supper Club in Hollywood. In addition, Mr. Danhi held the Executive Chef position at Georgia restaurant, also in Hollywood from 1993 to 1995. At Georgia, Mr. Danhi received numerous accolades including the Robert Mondovi Award of Culinary Excellence (naming him one of the country's top rising star chefs in 1994), best restaurant of the year in 1993 by numerous magazines including Bon Appétit, Esquire, and Travel and Leisure, and best crab cakes in Los Angeles two years in a row.